Bad Credit Loans
Qualifying for a short term loan with bad credit can be difficult no matter who you are, but it can be especially difficult if you have extremely bad credit. No one has the time to be rejected and apply on a number of websites for "bad credit loans" or No credit check loans".
CashPal understands this, truly. We want to assist and help you with bad credit loans asap and let you know the kind of lenders that may be available to assist you to find the best personal loan for bad credit without having to apply a number of times.
At CashPal we are experts at matching online personal loan applications to the right lenders who may be able to help and assist, with a large panel of the best personal loan lenders across Australia we have access to all types of lenders.
Cashpal is Your Pal With Bad Credit Loans
We don't want bad credit to stand in your way, so we'll try and help you get a bad credit loan with as little fuss as possible. We know that having bad credit can make it difficult to get a loan from a bank or traditional lender, but there are bad credit loans available from other lenders.
If you have bad credit, the process of applying for a loan can be daunting and time-consuming, as you may be rejected by several lenders before you find one who is willing to give you a chance. This is where CashPal comes in – we can save you time and effort by matching you with a lender who may be able to help, even if you have bad credit.
At CashPal, we understand that bad credit can happen to good people, and we want to help you get the loan you need. We have a large panel of lenders who may be able to help, even if you have bad credit.
If you're looking for bad credit loans, don't despair – CashPal may be able to help. We have a large panel of lenders who may be willing to give you a chance, even if you have bad credit. Apply now and let us try and match you with a lender who can help.
As you are likely aware, there are many companies offering quick cash loans, for bad credit loans or no credit check loans in Australia however, how do you know who to choose? Preparing separate applications is not only time-consuming but can also be confusing and really stressful. CashPal acts as the middleman between you and your next personal loan, assisting you to find long-term bad credit lenders that best suit your financial situation. CashPal preaches efficiency, reliability and simplicity in the way it works with you. Just apply here today, and we will start searching for bad credit loans that fit your needs as we have for thousands of Aussies over many years.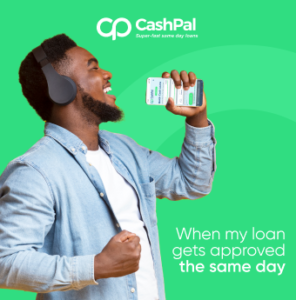 What are Bad Credit Loans?
Bad credit loans may refer to having a negative listing or other poor money-related behavior recorded on your credit file. This could include information about your current debts, repayment history, previous credit or personal loan applications, defaults, and credit judgments. To be classified in this category, it could just take several applications within a short space of time.
Credit scores between 0-550 are considered low and suggest a bad credit rating. However, being in this position is not the end of the world. CashPal offers many loan options for people with bad credit because we understand life happens and some things are not in our control
At CashPal, we have a range of bad credit loans that can be tailored to your individual circumstances. We understand that everyone's financial situation is different, which is why we offer a range of loan options. Whether you need a small personal loan or a larger loan for consolidation purposes, we can help.
We also offer bad credit car loans .So if you're looking to finance a new car or buy your first home, we can help you get the loan you need.
If you're not sure which bad credit loan is right for you, our team of experts can help you find the best
---
Why CashPal Is Your Bad Credit Pal?
We know the internet is a maze that can sometimes lead you to a website you never intended on going to but somehow ended up there, yeah we all been there before. You can be 100% sure that CashPal only works with highly-reputed personal loan lenders that are transparent about their repayment terms and interest. So, you'll receive all the information you need to make an informed decision.
Personal Loans For Bad Credit
CashPal offers a range of personal loans for bad credit, including cash loans for bad credit. Things come up, bills are due, and unexpected events unfold. We get it. Keeping on top of finances is no one's favorite job, especially when you can't exactly afford to at the time.
Rather than watching a debt brew, maybe consider a cash loan as a feasible option. With instant approvals and same-day loans, it may be a quick fix until you get on top of your finances.
CashPal focuses on your bad credit loan amount rather than your bad credit rating. While we understand the ideal situation would be to receive bad credit cash loans guaranteed approval, we can't promise this.
We are not interested in luring you in with a web of lies that will leave you feeling disappointed and used, however, CashPal is here to help you no matter your financial history or credit history.
We are not interested in luring you in with a web of lies that will leave you feeling disappointed and used, however, CashPal is here to help you no matter your financial history or credit history.
Bad credit loans Australia-wide are available from a range of lenders, and at CashPal, we have partnered with many of them to give you more bad credit loan options.
So, if you're looking for bad credit personal loans or cash loans for bad credit, look no further than CashPal. We're here to help you get the bad credit loan you need.
Applying for a bad credit loan with Cashpal is easy. Simply fill out our online form and one of our friendly consultants will be in touch to discuss your options. We work with a range of lenders across Australia so we can find the right bad credit loan for you. We understand that things come up and bills are due, so we offer same-day.
There are bad credit loan options, check them out below (please be aware that the figures below only substantiate approximate figures):
| Loan Type | Amount AUD ($) | Term |
| --- | --- | --- |
| | | |
| Medium Personal Loan | $2,001 – 4,600 | 13 – 24 months |
| Large Personal Loan | $5,000 – 10,000 | 13 – 24 months |
---
Loan Repayments
CashPal wants you to understand how your bad credit cash loan works; we're not here to make life harder than it has to be. You will be provided with a complete breakdown of the repayment process that will include the principal amount, establishment amount, and reduced interest amount. Your repayments on the loan will be set up in accordance with your pay so you don't need to worry about making manual payments (Unless that's what you prefer).
You can even see what your repayment amount may be, by putting your loan information into our handy quick online loans calculator (remember this is only an estimate). This will help you understand your credit score and what you're entitled to regarding loan amounts. It is a good way to manage your situation before applying for any loans or being in contact with a lender. Any questions you have, you can get in contact with us to discuss your options and clarify any questions.
Bad credit loans can be a lifesaver when you need access to cash quickly and have nowhere else to turn. Cashpal offers bad credit loans with competitive rates and flexible repayment options to suit your budget. We understand that life doesn't always go to plan, and bad things happen to good people. That's why we're here to help you get the cash you need, when you need it.
If you've been turned down for a loan by your bank or another lender, don't despair – bad credit loans are still an option for you. Bad credit loans are designed for people with less-than-perfect credit histories, who may have been turned down for traditional loans because of their bad credit score.
CashPal Bad Credit Process
CashPal is a lender-finder platform that is completely online. So yes, you can apply for bad credit loans in the comfort of your own home. Our process has been deliberately set up to ensure convenience and simplicity. CashPal casually eliminates most of the ever-so-tedious application steps of phone calls and appointments that involve intrusive questions and unnecessary hold-ups just for small loans for bad credit. Instead, just a simple electronic application form is required to receive bad credit loans faster with less effort.
We have no desire to burden your time with lengthy, complicated questions. In fact, we really only want to know the elements that are completely necessary to set you up with a bad credit loan. This includes:
the loan amount you need
your repayment length
why you need the loan
current employment status and salary
a bank statement
We don't pull your credit file as bad credit is OK. We just require an open and active Australian bank account, as well as proof of income.
From there, we get to work. Once we have assessed your application, a dedicated loan specialist will be in touch to guide you through the rest of the process – it's that easy! If everything goes smoothly, the bad credit loan amount you requested could be in your account within 24 hours*.
What We Look At
CashPal ensures they will be direct and transparent with you about your bad credit loan and trusts you will be the same. Therefore, providing as much information about your employment situation and outgoings that you know, can come in handy when we are searching for your lender.
A lender will ask to view your bank statements as proof of income and expenditure. Don't stress! this is just their way of verifying whether or not you will be capable to meet the repayment terms on the proposed contract. CashPal's system will only need a read-only copy of your bank statements to help us find you a lender.
Regarding Centrelink payments, your lender may need access to your MyGov account to verify details; you will be required to supply your Centrelink Income Statement. Other documents may be necessary depending on the lender but no fear, everything is confidential and dealt with very professionally.
Connecting You to Lenders
There is no need to feel ashamed of needing money. We're happy you've come to CashPal to help you out before things got worse. It is very common for a bank to reject anyone with a bad credit history which seems unfair because how else are you meant to pay for that parking fine or electricity bill?
CashPal thrives in helping people connect to lenders that offer bad credit loans because there are more important things to stress over than money.
After an initial assessment, we take your loan application to Australia's leading lenders and match you with the most compatible loan lender that best suits you and your situation.
A bad credit loan is essentially a loan given to people with bad or no credit history. There are a range of bad credit loans including: personal loans, payday loans and debt consolidation loans. Depending on the type of bad credit loan, they can be either secured (requiring an asset as collateral) or unsecured (not requiring collateral).
You Choose What is Right For You
The brilliance in what CashPal offers is that essentially, at the end of the day, you decide everything. The ball is in your court. You determine the amount you want to loan, and you agree on the lender. The idea of loaning money can seem risky, and of course, it can be if you don't approach it smartly. CashPal connects you with lenders that are rightly suited to you and your lifestyle, so you don't feel like you are paying your whole week's paycheck just to break even with your debts. We are on your side.
So How Long Does it Take?
Applying for a loan probably means you need the money as soon as possible! Our system is completely online which does speed up the process, cutting out timely steps such as queues and enduring the painful phrase that we're all becoming a bit too familiar with – "I'm just going to put you on hold." We've all had to complete our daily errands while tolerating the mind-numbing, classical playlist on the speakerphone.
CashPal tries to connect our clients with instant cash lenders to ensure you get a hold of your cash emergency in a timely fashion. At the same time, our team of lenders make the approval process of your application their priority to minimize your waiting window. Applying within our business hours heightens the potential of receiving the cash the same day of your application. Just to put all this in perspective, provided everything runs smoothly, the application process can be completed within 60 minutes. So really, you could be receiving the cash you need within an hour of applying for it. Of course, this will ultimately depend on your bank transfer times.
---
Who Can Apply For Bad Credit Loans?
The daunting question everyone faces when considering applying for a loan is if you are actually eligible. Will they look at my credit history and reject me right at the door? Do I even have a chance of getting some financial help? Even if you haven't had the best luck with money in the past, CashPal will do its best to help free you from your financial anxiety. We just want to ask, are you…
18 years or older?
Receiving a regular income into a personal bank account (must be for at least the past 90 days)?
An Australian citizen or have permanent residency?
In possession of a direct contact number and email address?
If you pass this checklist you are ready to apply for one of our bad credit cash loans! Unfortunately, CashPal can not accept anyone outside these parameters. Any questions about this or anything to do with our services, please don't hesitate to contact us and talk to a member of our team today.
Time To Apply
We've said it once and we'll say it again; CashPal offers efficiency, simplicity and reliability. Filling out a CashPal's online loan form will only take a few minutes out of your day. After submitting, we will then be able to advise you if we can assist you with your loan! All applications must be submitted via our website and preferably during our regular business hours to ensure the fastest response.
Our regular hours are:
Monday – Thursday: 8 am to 6 pm
Friday: 8 am to 4 pm EST
Apply today for bad credit loans!