How To Access Pay Early
The word Access Pay Early is a new term for small cash loans or payday loans. Loans like Access pay early lenders to allow you to gain short-term loans based on your weekly, fortnightly, or monthly wage.

There are so many searches on Google "Access Pay Early"  however do you actually know what this is? find out more below with CashPal!
Generally, these lenders allow you to borrow approx 25% of your pay that must be paid back on your next pay.
Which Access Pay Early Lender Is Best? 
With a long list of new fintech-like companies that offer access pay early, it's not easy to know and work out which one is best for your circumstances not to mention the rates and fees these types of companies charge.
This is where CashPal comes in to assist, as a lender finder and one of the largest in Australia we help match your application to the best-suited access pay early lender across Australia.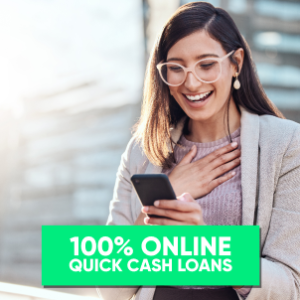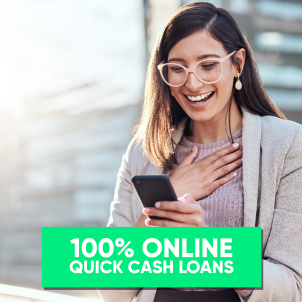 How Does CashPal Find Access Pay Early Lenders
When applying with CashPal, our 100% online loan application portal allows our customers to apply in as little as 8 mins from anywhere in the world!
Our super smart and super fast Ai backend then does all the hard work to help match your application to the best-suited lender/provider for access pay early.
Instant Approvals With CashPal 
In most cases, we have an instant outcome of the application and can advise if we can assist you or not. If we can, one of our reputable lenders will contact you within an hour to offer you the short-term loan or access pay early loan.
Only then, once you have an offer outlining all the fees and charges is when you can accept or decline the offer from the access pay early lender.
Alternate Loans To Access Pay Early
A question that often comes up is what is my alternative to access pay early loans? Depending on your needs, the amount you are looking at borrowing, and how you wish to repay that amount there are a lot of options.
In essence, your other options are personal loans and they come in many different forms and are known by different terms also.
Personal Loan Vs Acess Pay Early 
Personal loans are generally repaid over 1 to 7 years and the amount can vary from $1,000 to $50,000 plus. This is why it's important to understand all your options and make sure you are getting a loan that suits you, not a loan that suits the lender which happens in many cases.
Why use CashPal for Access Pay Early?
Trusted by over 200,000 Aussies
We are a lender finder – Not a lender, so we find you the best lender to help you
8-minute application form
100% paperless
100% online
One of the largest lender panels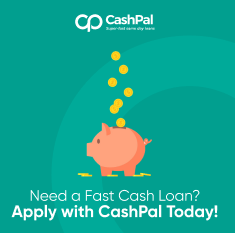 WHY CASHPAL IS BEST WHEN IT COMES TO ACCESS PAY EARLY 
CashPal is an award-winning lender finder in Australia and one of the most trusted brands by Australians looking for personal loans or access pay early options. regardless of your situation, even if you have bad credit you can still apply with CashPal and we will try our best to try to match you with the best-suited lender. If you need your urgent cash loan we may be able to help also as most of our lenders off 1 hour loans
We Are The Pal You Need 
As CashPal is not a lender, this works to the advantage of our clients and you the consumer as we only assist in presenting you with the best-suited lender for your application. We save you hours upon hours of applying and waiting to hear back from lenders.
With so many lenders out in the market, it can be very daunting for the average person to have any idea where to start when looking for a loan or access to pay early, CashPal is here to help the consumer.
Our online loan application form is truly world-class with the below benefits:
Quick loan applications
Same day access pay early funds
instant approvals
Access to more lenders
trusted by thousands
AUSTRALIA'S NO.1 RATED PERSONAL LOAN LENDER FINDER   AS FEATURED ON FOX NEWS & MARKET WATCH  
Types of alternate loans compared to access pay early loans are below:
Access Pay Early on Centrelink
There are some lenders that will consider Centrelink customers and there are others that will not. As mentioned above Centrelink have great support and does offer loans to clients that are experiencing hardship. Before applying be sure to contact Centrelink to understand what options you have.
CashPal is the middle man between you the client and the lenders out there, with such an open market from large banks to private lenders it is very hard to know which lender would be the best to suit your circumstance. You should be the only person making that call and it is advised to seek financial advice.
Centrelink Loans
It is important to know if you are on Centrelink and looking for access pay early loans you might be eligible to apply for a loan with Centrelink. Click here to visit MyGov to find out more.
Quick Cash Loans
1

Apply online right here

We'll do a quick assessement and let you know if we can help you in just a few minutes.

2

We'll hook you up

Once we've matched you with a lender that can offer you a loan, they'll be in touch with you.

3

You decide what's right for you

If you like what the lender offers, accept it. If you don't, don't. Simple as that!

4

Get, set, go!

Once you've accepted your loan contract and know what you'll repay, and when, your lender will shoot your funds over to you. Easy peasy!
ashPal is a loan lender finder in Australia and tries our best to match all Aussies to the best-matched lender to suit their request. While we match thousands of loan applications every single week there are times when we don't find a match. Our sole goal is to match as many of our clients with instant approvals and the quickest same-day funding and as the leading marketplace in Australia, we will continue to invest in our process and grow our lender's partners to be able to keep offering our clients the best service possible.
A few of our core and fundamental values are below: 
Provide access to as many lenders as possible through one simple and quick loan application.
Offer a super fast and paperless loan process
Instant outcomes
Fast funding
Made for Aussies by Aussies