Same Day Loans
We'll be the first to admit there's no such thing as same day loan guaranteed approval. Lenders look at your full financial profile to consider whether you're eligible for the same day cash loan or not. However, same day loans are relatively simple to access in Australia. Only minimal documentation is needed to process such loan applications, which can be submitted online.
Regardless, borrowers are encouraged to apply for this type of financing with caution. That's because there are certain advantages and disadvantages that come with same day loans, which need to be considered.
CashPal has great experience with lenders and we partner with some of the best lenders in the industry. Further, we partner with lenders that adhere to responsible lending practices as well as transparency for the protection of you and your finances. We've covered everything you need to know about same day cash loans – the benefits and the pitfalls. You can trust our service with finding you a lender that offers safe, reliable and quick cash loans.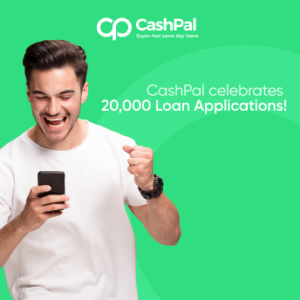 Let us explain why!
CashPal is a lender-finding service. We do not offer financial advice. Consider seeking independent legal, financial, taxation or other advice to check how the information and ideas presented on this website relate to your unique circumstances.
What can same day loans cover?
Same day loans could be used for various expenses. Its a type of personal loan that you can access the same day you apply for them. CashPal could find you lenders that could provide you with personal loans from $2,500 up to $30,000. Some examples of what you could benefit from same day loans are:
To cover relocation expenses
For sudden travel plans in an emergency
To pay medical bills
For urgent vehicle repairs
For expenses related to unemployment
To pay a bond deposit
For lost income, while you are ill or injured
As you can see, same day loans can be very convenient. However, it all comes down to who you borrow from. There are thousands of lenders out there who say they can give you a cash loan faster with a snap of their fingers. However, it may not be the smartest choice to choose speed over reliability.
Why should you be careful with same day loans?
Same day cash loans are easily available for Aussies. Nevertheless, this doesn't always mean they're the right option for you. You may get your loan the same day, but when you start repaying your loan you find yourself struggling to stay on top of your finances.
Conventional lenders can be helpful, but their policies can be limiting. A bank may not provide same day loans for bad credit or same day cash loans to people who have missed payments in the past. That's where CashPal is a bit different. We could find reputable lenders that offer same day loans and even lenders that offer bad credit loans!
Why you should turn to CashPal for same day loans
CashPal is here for you and to protect you from predatory lenders. Our partners pride themselves on responsible lending, trustworthiness and transparency. In addition, we make the application process just as convenient. Our application is 100% online and our partners also operate online.
CashPal has the knowledge and the experience with finding lenders, so you don't have to. We could find you lenders that offer same day loans – fast.
So, our service is safe, reliable, fast and convenient. It doesn't get better than that!
CashPal is the best bet in your search for same day cash loans
It's CashPal's mission to help our customers make good financial decisions by providing them with as much information as possible about which financial products best meet their needs.
We have a network of lenders across the country. This means we can use your details and preferences to scan through our lender partners to find you a compatible match.
If we match an applicant with a lender, the applicant is not obligated to sign a contract with them before reviewing and agreeing to the terms. You only need to apply once. The best part? It is free and easy and there's no charge whether we can match you with a lender or not.
Apply for Same Day Loans 100% online
We are online 24/7, as are many of our lenders, and we can also be contacted by phone during business hours. We use the latest technology in security, so your data is completely safe.
When you apply, we'll need a few basic documents from you, like identification and bank account details to pass on to lenders so they can assess your application. The streamlined application process means you won't have to print out paperwork or make any unnecessary trips to the bank.
If you're approved for the same day loan, you can spend the money any way you'd like!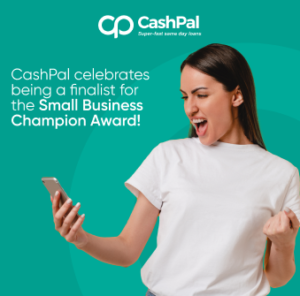 Struck by unplanned events? Get Cash Loan Same Day
Same day loans are popular across the world without a doubt. This is no surprise, as unplanned events and occurrences can affect us in unexpected ways.
A 2012 study by the Australian Bureau of Statistics on Australian social trends revealed that almost 2.5 million Australians were not able to source a few thousand dollars in an emergency, and 20% of Australian households' economic and financial means were below the national average.
CashPal can find you a suitable solution
Our streamlined system rushes applications as they are sent, and lenders can then focus on the product they feel needs to be provided. As a mediator, CashPal acts swiftly and decisively, aiming to get as many applications nationwide approved as possible.
Convenient Repayment Terms
We also offer benefits when it comes to loan repayment. Our partners disclose loan terms in full and in advance before offering to make a contract. Lenders and borrowers communicate all terms in advance. If these aren't to your liking, you are not obligated to sign a contract.
Repayment terms and loan disbursement terms are equally convenient. Normally, your instalments are automatically deducted from whichever bank account your income is deposited into. You can schedule repayments on your payday to ensure you have enough funds and won't miss a payment.
This will also be set up as a direct debit meaning you won't have to worry about making the payments manually every week.
CashPal Can Help You Get the Same Day Loan with Bad Credit
Let us assure you that your credit score is not the only thing our lenders will look at when they assess your application. So, if you're worried about your credit score holding you back from accessing finance,  don't let that deter you from applying with us.
The lenders we work with will most likely conduct a credit check when assessing your application, but it's rather rare to make decisions based on that alone. Having a less than perfect score doesn't automatically lead a lender to reject your application.
To ensure the most positive outcomes for our clients, we work with traditional and internet-based lenders alike. The latter includes non-bank organisations, which the Central Bank doesn't regulate. Even though they are not regulated, they can be trusted. It is our job to find a provider that can assist you with a fast loan.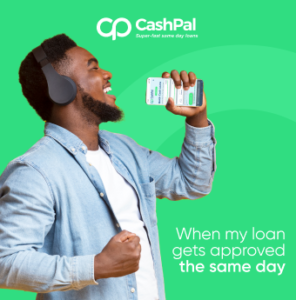 Why our lenders are different from traditional lenders
If a borrower has been late with a payment or have been struck by unexpected expenses they couldn't afford at the time,  their credit score will reflect on it. unexpected expenses or emergencies can happen to anyone and could make it difficult to be approved for finances due to a bad credit score.
CashPal and our lenders believe this isn't fair. That's why our lenders look at more important factors, such as your current relationship with money and bank statements.
Same Day Cash Loans
Do you need a same day cash loan fast? A same day cash loan could be the solution you are looking for.
With same day cash loans, you can get the money you need in as little as a few hours. Whether you need to pay for an unexpected expense or cover a bill that is due sooner than expected, a same day cash loan could help.
CashPal offer same day cash loans to qualified borrowers. We understand that you may need money quickly, and we want to help you get the funds you need as soon as possible.
Improving a Credit Score
Notwithstanding all of the above, it's always a good idea to try to improve your credit score if it's less than perfect.
Even if you're currently in debt, data within your credit report can change for the better. This can happen if you've closed a loan or cancelled a credit card, a listing on your credit report has expired, new positive information from a creditor has emerged, or you've made a change to your credit limit on an existing card or loan. Your credit rating improves parallel to your financial circumstances.
Please note there is no guarantee we'll find a lender for you. But there's no need to worry if your application is unsuccessful because we'll keep trying. You might be able to help us by trying to improve your credit position. You can take one or more of the following approaches to this end:
Lowering your credit card limits
Consolidating multiple personal loans and/or credit cards
Trying to be on time with rent and bills
Making loan repayments within deadlines
Limiting your applications for credit
Paying your credit card off in full each month
Paying your mortgage and other loans on time
Unemployment and Centrelink Same Day Cash Loans
Individuals who are unemployed or on Centrelink could also be eligible for short-term loans. Anyone who is receiving income in some form, including Centrelink payments, can apply. Some of our partners offer different products to help people who are between jobs or receive a pension.
A same day cash loan can go a long way toward providing relief to unemployed individuals in an emergency. If the same day loan is provided, the repayment term will be relatively brief – usually under six months.
Apply in Five Simple Steps To Get Your Same Day Loan
Step 1: Complete online application – Applying with CashPal is pretty simple. Just scroll up to find our loan calculator and begin by selecting how much you wish to borrow and for how long. Once you are happy with your proposed loan terms, click the 'apply now' button. You'll be taken straight to our application, where you'll need to fill in a few more details, then submit!
Step 2: We Get to Work – After you submit your application, we get straight to work finding you a lender. Depending on when you apply, it may only take us a few minutes to find a lender that is ready to help.
Step 3: Meet Your New Lender – If we are able to find you a lender, they should be in touch straight away to go over the finer details. They'll then begin to assess your application to see if a personal loan is suitable and affordable to you.
Step 4: Review And Sign Your Agreement – If your lender has approved you for a loan, congratulations! They'll then send you a copy of your loan agreement for you to review and sign. We recommend reading of the terms thoroughly to make yourself aware of any fees or charges for late or missed payments. Once you're happy, you'll need to electronically sign the agreement.
Step 5: Get Your Cash – Once your lender has received your signed copy of your agreement, they'll transfer your cash straight away. If you have an NPP-enabled bank account you could get your cash in just 60-seconds!
Payday Loans Vs Same day Loans Facts:
On average, payday loans users spend almost the amount in fees
Payday loan borrows earn less than $40,000 per year
The APR interest on a $300 payday loan in the USA can be as high as 664%
Same day loans which are personal loans can be paid over 1-7 years compared to payday which is generally 1 to 12 months
Most payday loan borrowers use payday loans to cover recurring expenses not unexpected expenses
In the US, there are approx. 23,000 payday lenders
Let CashPal get you same day loans
CashPal's lender partners can help you with insurance costs, urgent car repairs, medical bills, wedding costs or accident-related costs. Our service looks for lenders based on each applicant's unique needs. CashPal takes different income levels and different spending habits into account.
Apply now – we'll work hard to get you the same day loan you need!