What Are Personal Loans
A personal loan is money that is borrowed in a personal name that can be both secured or unsecured, personal loans a generally financed over 12 to 60 months and repaid with a fixed monthly repayment over the term agreed upon between the lender and the borrower. Personal loans are so easy to access these days thanks to great technology in the banking sector however personal loans do come with fees, charges and interest rates.
Consumers should think carefully before applying for a personal loan and get some advice. CashPal is a lender finding service, we do not fund any product and do not offer any financial advice.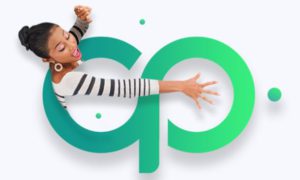 What Are Small Loans?
Small personal loans are provided for a fixed period with a fixed interest rate.
Borrowers are expected to make fixed payments per week, fortnight or month, depending on their agreement with the lender. For starters, borrowers should always know exactly how much money they were lent, when the amount will be fully repaid, and how the instalment payments will be made. CashPal can pair you with a lender who can provide a personal loan ranging from $300 to $2,000. In some cases, we've even been able to secure same-day approval.
Small personal loans have built up a bad reputation for clandestine terms and costs as a result of shady lenders. Please read the following table so you are fully informed about the loan products we provide and refer to our Costs page for more information.
What Are Personal Loans Used For
Personal loans are used for all types of reasons from paying an excepted bill to purchasing a car or even renovating your house.
Below are some reasons someone would apply for a personal loan:
Holiday personal loan
Emergency personal loan
Utility bills
Car repair personal loan
Rent bond personal loan
Debt consolidation personal loan
Boat personal loan
White goods personal loan
Renovation personal loan
Medical expenses personal loan
New car personal loan
Secured & Unsecured Loans
While some lenders will ask to secure the personal loan they offer you against a car, boat or some type of asset there are plenty of lenders who offer personal loans that are not secured. Lenders will assess your personal loan application to know what they can offer you when applying. At CashPal we are a lender finder that will save you time and stress by matching your online personal loan application to the best-suited lender that can help you, once approved and matched, the lender will contact you to complete the process.
CashPal work with a large panel of lenders that offer all types of personal loans to suit people from all walks of life because let's be honest, we are all different, our past, present and future we unique and thankfully when it comes to personal loans our lenders know this and will access all applications so take the stress out of applying so many times with so many lenders, apply once with CashPal and let the team at CashPal find the best-suited lender to match your needs.
Same-day Personal loans potential target:
Borrowers who need cash instantly or have a poor credit rating
Applicants who don't want to turn to relatives or friends for help
Borrowers who don't want payday loans
These small loans can offer quick, unobstructed access to financial resources. Our lender partners can make you a tailored offer based on your specific needs. Different spending habits and income levels are taken into account because experts know even the best financial planners can be caught unaware. Some things in life you just can't plan for.
Bad Credit Personal Loans
Bad credit personal loans are targeted to people who have a credit rating that isn't great or may have defaulted on past payments. Having bad credit does not help your chances of getting a personal loan however, this does not mean you cannot get a personal loan. There are lenders that can offer loans for bad credit and at CashPal being a lender finder we can assist in finding you the right lender.
The larger banks in Australia do not normally fund bad credit loans but there are so many other lenders who will assess your personal situation to try and assist in funding your personal loan. Apply now for a bad credit loan within 5-7 minutes.
Same Day Personal Loans
With so much technology the banking sector is now moving up to speed and implementing this technology to offer same day personal loans. Most lenders are able to offer same day personal loans. Some personal loan lenders now even offer loans paid with 60 minutes (depending on who you bank with). At CashPal, if you apply online and depending on who you are matched with for your loan you too may be eligible for a same day personal loan. You can see more information about same day personal loans here
Our Partners Accept Personal Loan Applications 24/7
We use the latest technology to process applications 100% online. We also guarantee a high level of data security. Our streamlined application process makes it possible for us to look for a lender on your behalf with almost no need for your intervention.
You can upload the basic documents we require, such as ID documents, recent utility bills, and proof of income.
Are you struggling financially right now? You're not alone. A 2012 Australian Bureau of Statistics study on Australian social trends revealed that every fifth Australian household had "insufficient" funds. More specifically, almost 2.5 million Australians were not able to source $3,000 in an emergency situation.
A short-term loan can start at as little as $300 and go up to $2,000. These loans are helpful for people who are unemployed or are unconventionally employed. Normally, short-term loans are unsecured, which means the borrower is not pledging an asset in exchange for the loan. This means if you default on the loan, there's no collateral to be seized. To compensate for this risk, lenders will charge relatively high-interest rates on a personal loan.
Our lending partners are ready and happy to fund anyone who is eligible, in the nick of time. Some applicants have received loans within 24 hours of applying. All applicants are assessed, and individual circumstances are addressed. Everyone is welcome to apply, regardless of their credit history. It only takes a few minutes to do so, and we'll explain the process for you.
Our lender partners loans are customised according to the borrower's financial circumstances The repayment term of loans up to $2,000 is 12 months.
Unemployed individuals can also apply, however, they must have some source of income. Lenders diversify their products to help unemployed individuals. Again, these loans will be offered with a relatively short repayment period.
Personal Loans Online: The Future Of Lending?
Experts estimate that by 2020, 90% of all loans will be processed online. Cash Pal is a fully online lender-finder, which allows us to be a fast, easy and convenient solution in times of trouble. We'll do everything possible to pair you with a lender.
To apply, you must be at least 18 years old, a citizen or permanent resident of AU, have been receiving a regular income into a personal bank account during the last three months and you'll need to provide a phone number and email address.
To find a lender, we'll need a read-only copy of your bank statements. Centrelink payments fulfil the income requirement but bear in mind that your lender might ask to verify that you're receiving Centrelink payments.
Once you've applied, we'll start looking for a lender at once and inform you of the outcome as soon as possible.
We won't need any additional documents from you, because we only deal with the initial application. You might need to provide your future lender with copies of payslips, bank statements, and/or bills in order for them to verify your identity and your personal circumstances.
The requirements may vary from one loan provider to another, so it's best to wait and see if we can find you a lender, and then check what their requirements are. We do not guarantee we'll find you one – we simply try our hardest to ensure that each and every application gets a fair assessment.
Our application process is 100% online. All applications must be submitted via our mobile-friendly website. Send us an email or fill out a contact form if you'd like to get in touch with us directly.
No Credit Check Personal Loans?
Can may be able to offer loans without the need for a credit check. Yes, and we have done so in the past. It depends on the loan provider. Some of our partners do credit checks, while others do not. A bad credit score isn't the only factor taken into account when deciding the outcome of a loan application.
Your loan provider might conduct a quick employment check. Our partners employ highly trained professionals, and your personal data is never misused or disclosed to your employer or anyone else. Your bank documents are reviewed in read-only format.
Check out our page on Bad Credit Loans for more information.
Why Use CashPal When It Comes to Personal Loans
CashPal being a lender finding service for personal loans we are here for the sole purpose of matching each and every loan application to the best-suited lender. CashPal partners with so many lenders across Australia that specialise in all types of loans so whatever your reason is for applying, whatever your credit history is CashPal will try its hardest to match you with a lender to help.
Applying with CashPal is 100% free, 100% online and 100% made by Aussies for Aussies, with one of the easiest and simplest online applications and with such a large of lenders why would you apply anywhere else? CashPal is the home of personal loans for Aussies. Click here to apply now
Apply Now
You can apply through our website at any time! Please note that your application will be processed during regular business hours. So, we'll respond within one business day if you apply or contact us outside of business hours.
At CashPal the application process is broken down into three simple steps:
Step 1: Submit Your Application
Scroll up now to find our loan calculator and start your application. Once you're there, just select your desired loan amount and term then hit apply. You'll be taken directly to our online application which can take just a few minutes to complete. When you're ready, enter in the remaining details and hit submit!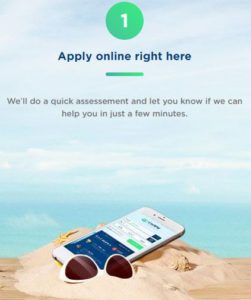 Step 2: We'll Hook You Up
After you've submitted your application, we get to work finding you the right lender. Once we've found a match, we'll send you our results! When you submit your application during business hours, we could find you a lender in a snap. So, keep an eye on your emails and SMS.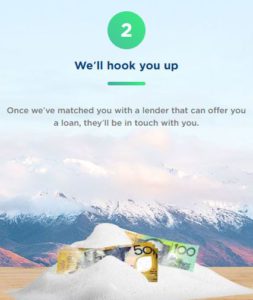 Step 3: Meet Your New Lender
If we're successful in finding you a lender, then we'll put you in touch with them to go over any final details. They will then conduct a full, comprehensive assessment and send you a contract to sign. From there, it is only a matter of time until the funds hit your account!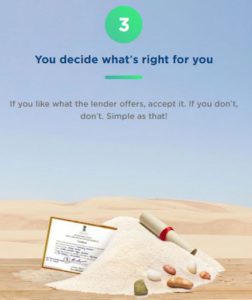 Step 4:Get The Money
The lender decides when the applicant gets the money. The bank transfer might take longer if you and the lender use different banks. If you have any questions about your application, contact your lender directly.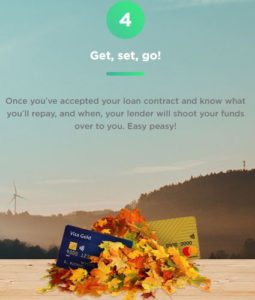 CashPal is a lender-finding service only. We do not offer financial advice. We do not fund any loan product. Consider seeking independent legal, financial, taxation or other advice to check how the information and ideas presented on this website relate to your unique circumstances.